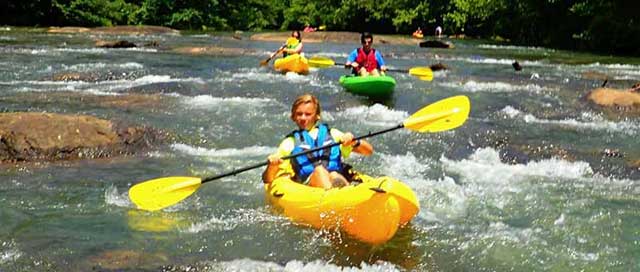 Safety
General Guidelines
Water levels can change rapidly with releases from Philpott Dam call (276) 629-2432 for generation schedule
Always wear a PFD (lifejacket) while on the water.
Dress appropriately - water temperatures are between 45 and 70 degrees.
Avoid water conditions beyond your skill level.
Carry food, water, and a first aid kit for your trip.
Flow rates can vary from 65 CFS to 1400 CFS based on releases.
Travel times may vary based on flow and river conditions.
Emergencies
In case of emergency call 911. The local hospital is SOVAH Health 320 Hospital Dr. Martinsville, VA. (276) 666-7200.
Water activities can be dangerous and can result in personal injury, property damage, and death. Take proper precautions by knowing the risks and your skill level. The information provided on this website is for information purposes only and may not be the most current information available. Henry County Parks and Recreation Department along with the office of Martinsville and Henry County Tourism assumes no liability for anyone's use of this website, or the land, rivers, and lakes.